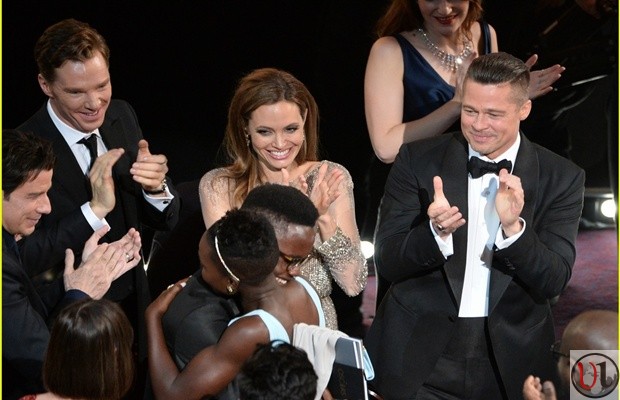 Lupita will always be remembered for making Africa so proud last night after she won an Oscar, Best Supporting Actress in the movie "12 Years A Slave" where she played a role as Patsey, a favored but abused slave. This made her the 7th Black woman ever to receive an Oscar.
In her very emotional acceptance speech, which is a must see if you are yet to see it, Lupita reminded viewers that there's a long history behind how she got to that stage. And in a tear-jerking conclusion, she expressed her wish that her unknown-to-Oscars trajectory would inspire someone watching at home to go for it — because, as she explained: "No matter where you're from, your dreams are valid."
Lupita is a beauty!!! Congratulations, gurl. Watch her speech below.